Melbourne-Based Obstetrician

Congratulations on your pregnancy!
Karen is a highly experienced obstetrician providing modern obstetric care. Her priority is for you to experience an enjoyable and safe pregnancy. It is her privilege to share with you the joys of pregnancy and the wonder of birth. Karen is the mother of two daughters and therefore has first hand experience with both pregnancy and birth. She aims to ensure that you and your baby remain safe and healthy throughout the course of your pregnancy. She requests that you ask questions and seek guidance at any time. Karen is experienced in delivering babies both conceived naturally and through IVF.
Karen is delighted to care for women who have conceived with IVF from any fertility clinic. She is one of the few female fertility specialists in Melbourne who also offers obstetric services.
Karen will be your obstetrician throughout your pregnancy and for the birth of your baby. Following fertility treatment some women plan a vaginal birth and others prefer a Caesarean. Karen will respect your wishes with how to birth your baby after discussing the risks and benefits of your choice.
To ensure that you receive excellent personalised care Karen limits the number of pregnancy bookings she accepts each month. For uncomplicated pregnancies your initial consultation will be booked between 8 and 10 weeks. For an uncomplicated pregnancy Karen will see you every 4 weeks until 28 weeks and then fortnightly until 36 weeks of pregnancy. She will see you weekly from 36 weeks until the birth of your baby. In the case of a complicated pregnancy, Karen will need to see you more regularly, depending on your particular needs.
Your initial consultation will take approximately 60 minutes. During this time, Karen will conduct a physical examination, offer you an ultrasound of your baby, and generally get to know you. Your partner or support person is most welcome to attend your first and subsequent visits.
Dr Karen Paice delivers at: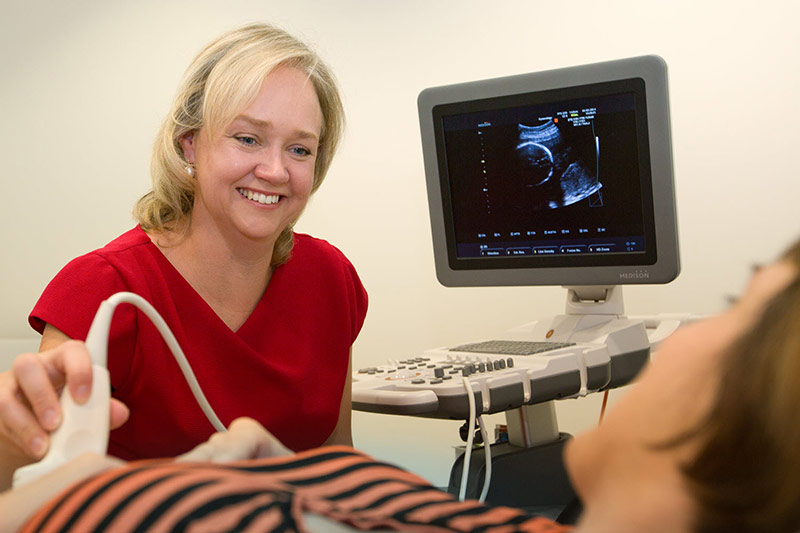 Pregnancy Calculator
Enter the date of your last period (the first day of your last period)

Estimated date of conception

Estimated stage of pregnancy

Calculate

Please note that this calculator only estimates dates. For more accurate estimates please speak with us.